The Late Shift Specialist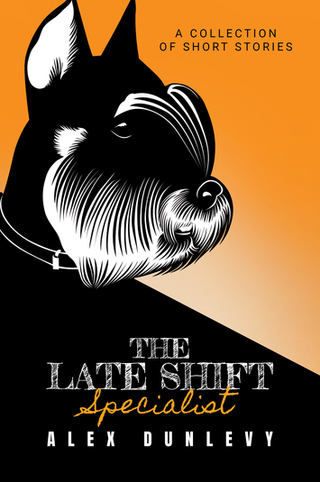 Alex's short stories are quite different from his crime writing. They are uniquely personal, sometimes quirky and written straight from the heart. Hear Alex read selected stories.
THE SECRETIVE MAN
A man reflects on his father, a roguish charmer who kept a secret from his family for the whole of his life.
THE CHINAMAN'S DOG
A runner who considers himself caring and open-minded, patronises his 'regulars', as he calls them, and is blissfully unaware of his own racial stereotyping.
PARADISE
Terry and Julie, once famous actors whose careers are reviving, meet outside Waterloo Station once again. Terry has news to impart but Julie has news of her own. The sun is setting.
THE GARAGE JOB
Schoolboy Kit lands a cushy weekend job with some lovable rogues but when events take a shocking turn, he has to question his own ideas of right and wrong.
THE BUTCHER OF CADENAS
Alfredo Masqueda flees his home town in Mallorca after being ordered to commit an atrocity in the Spanish civil war. For the rest of his life he moves across the world, but he can never escape his persecutors.
JACK AND THE DOGFISH
Jack and Sue meet again, thirty-eight years after their first, disastrous date, but this time Jack has the 'experience' to see through his dream girl.
TEA WITH MUM
After her divorce, Jen moves back close to Mum, but the old lady is getting frail and Jen knows that their simple, but precious, time together will be limited.
TILT
Jimmy's life is progressively destroyed by various gambling obsessions but when he hits rock bottom, he finds a kind of salvation.
REFERENDUM WAKE
Mick's funeral occurs on the date of the UK Referendum. Doug and Scarz were childhood friends of his whose lives have developed quite differently and now, unlike Doug, Scarz wants out of Europe, but something gives him pause for thought.
GIVE AND TAKE
Lee recalls a lonely time after moving west with his company and how he carelessly hurt Josie, the woman who rescued him from the mice and showed him love and how to enjoy country life.
THE MESSAGE
Five years after the death of his much-loved brother – a musician, artist and alcoholic – a man has a dream with what might be an urgent message from the other side.
HUMAN NATURE
Sharply differing reactions to the plight of a troubled insect lead gentle Frank to reflect on God versus Darwinism and human nature in general.
HANGING WITH THE BOSS
Mark rants about the bizarre habits of insecure men in urinals only to find that a pivotal moment for his career takes place in one when new boss Gene shows some odd behaviour of his own.
SOLACE
A couple who often miscommunicate and irritate each other these days, find solace in shared rituals, but the man is still asking himself: how do you know when you truly love someone?
THE HEADMASTER'S STUDY
Rob hears the shocking news of his father's death less than a year after he decided to leave, along with his mother and brother. It is autumn. Wet leaves are falling, and a Kinks' song is repeating in his head.
THE BAND
Kieran has natural rhythm and takes up the drums. Though much younger, he is asked to join brother Martin's band. He adores being in the band but, months later, Martin replaces him and Kieran never understands why – not until much later.
THE LATE SHIFT SPECIALIST
Cassie is branching out, looking for well-paid, flexible work she can fit in with school and her Dad's late shifts at the airport. It's a big ask but she's thinking she can hack it (despite Reg the Raincoat) when impresario Jazza finally shows up.